Welcome to our gallery featuring Monte Cristo granite countertops design ideas:
Monte Cristo granite countertops are kind of gray colors in one place. Monte Cristo granite slab is a primarily white stone with clear colored quartz specs. Although this granite is dominated with white color variations there are still some hints of blacks and grays.
A variety of many colors blends well throughout the slab. This stone has interesting color combinations which are very unusual. Since white color is on-demand for kitchen usage and this stone is good for budgeting as well.
Monte Cristo Granite Countertops Kitchen Design Ideas in Pictures: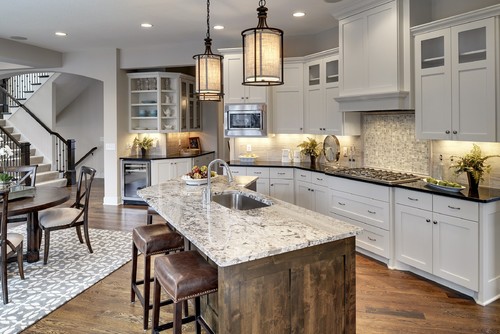 Picture Credit: Gonyea Homes & Remodeling
Beautiful matching of the white and dark cabinet combinations with Monte Cristo satin granite countertop. The kitchen is featured also walnut stain hardwood floor and mixed mosaic backsplash. Pendant lights over the kitchen island look good with an under-mount sink on it.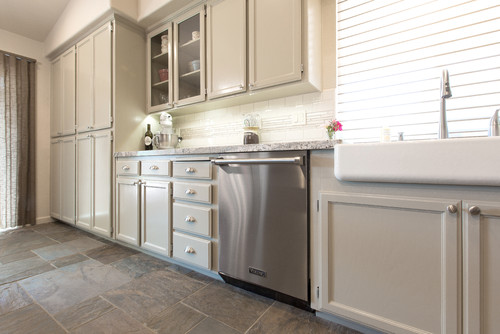 Picture Credit: kitchenCRATE & bathCRATE of the Central Valley
Monte Cristo quartzite countertop and semi-gloss backsplash tiles combined. On the other hand, autumn gold slate floor tiles are completed with a color palette in the kitchen.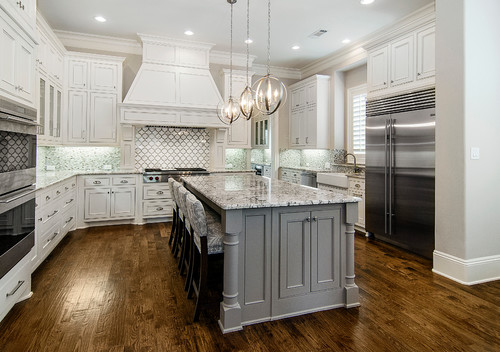 Picture Credit: John Lively & Associates
One of the Monte Cristo granite with white cabinets to make it with a walnut stain hardwood floor. Moreover, the multicolor glass mixed mosaic tile backsplash laid on the wall nicely to evoke a mid-century modern feel.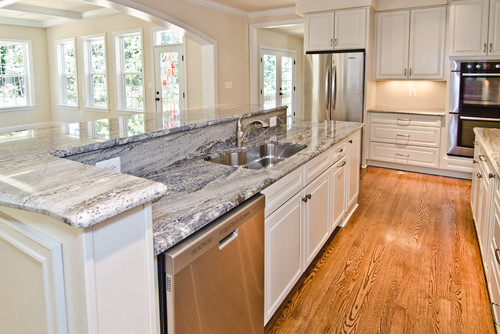 Picture Credit: Granite Grannies
In the modern kitchen concept, the Monte Cristo granite countertop with white cabinets looks outstanding. Besides, the extended sunroom converted the kitchen into an entertaining area.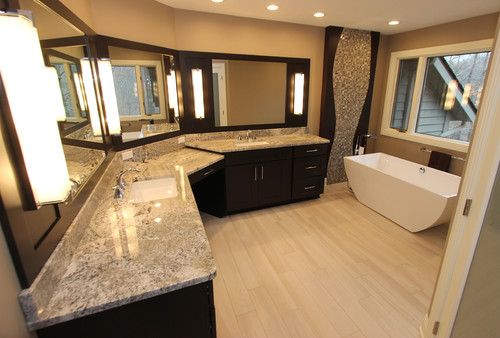 Picture Credit: Architectural Justice
Monte Cristo granite Arizona tile is also very popular for bathroom remodeling with dark cabinets and light floors. The flooring is so light which gives a wider feeling to the room. The freestanding modern designed bathtub is living in one large area in the middle.
For cabinet ideas, white color cabinetry is the right decision and you can not go wrong with it. This stone matches much better with white cabinets. Backsplash ideas, mosaic-style white color mixed with some gray or black would be a perfect choice. Flooring goes in reverse directions when it comes to the point.
Finally, 3cm Monte Cristo granite price is about $40 per square foot installation and Monte Cristo granite level is 4.