Welcome to our gallery featuring modern basement wet bar images
Basement wet bars are not a common usage area in the house. That's why they do not have ordinary designs that have a traditional way of doing with normal fixtures. Since the usage of the basement, maybe once a week or even fewer people intend to be different.
While designing a modern basement wet bar, you need to be careful about enough sitting area considered around the bar top and has enough overhang to sit comfortably.
When you build a new basement wet bar, there should be a couple of things you must consider. Especially, wet bars have a different identity problem such as man cave characteristics or are the only place at home which personalized by a man figure.
There should be always a sink area and vine cooler with glass front wall cabinets. Moreover, a raised bar top with enough overhang surrounded which has a nice new look traditional bar stools should be included.
Modern Basement Wet Bar Images  Design Ideas in Pictures: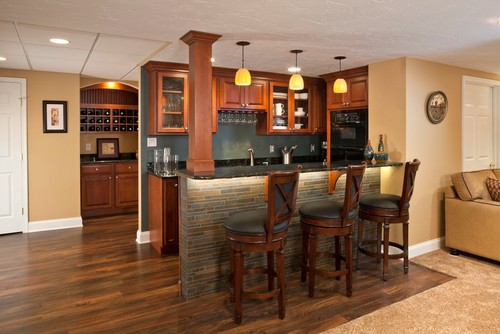 Picture Credit: Phil Coggeshal
Simple modern small and cozy basement wet bar ideas. Furthermore, keeping small and cozy sometimes much better than a large crowd of friends.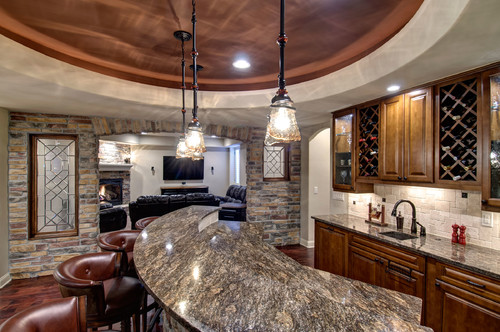 Picture Credit: Finished Basement Company
Amazing basement wet bar design with exotic granite countertop and matching cabinetry colors. Moreover, a curved wide raised bar area gives enough room to entertain friends.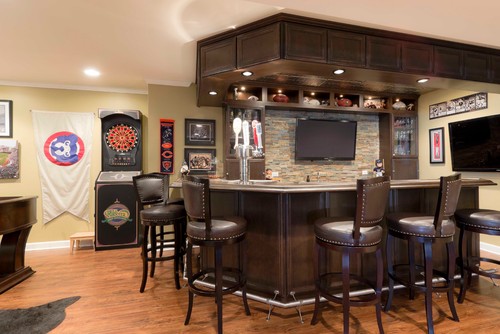 Picture Credit: Synergy Builders
The detail-oriented and personalized wet bar has a cozy-looking small corner area. Besides, this design reminds us of a small bar feeling when we go outside.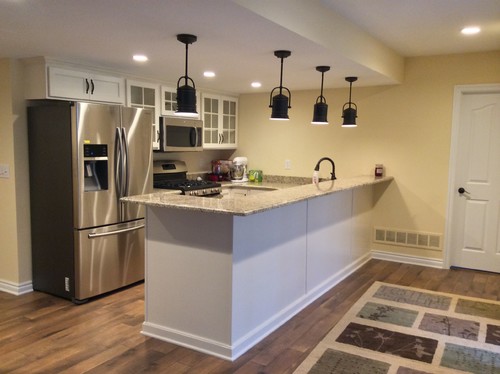 Picture Credit: Majestic Home Solutions
The amazing wet bar designed an almost full-size kitchen which has everything a normal kitchen has. Similarly, as if the main kitchen moves downstairs.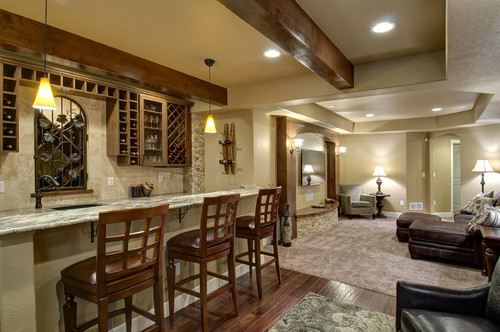 Picture Credit: Finished Basement Company
Lovely designed man cave which has almost everything. Besides, recess lights are adding a cosmic feeling to the room itself.
Finally, I would like to add that if your house is available please try to renovate and enjoy it. Moreover, this is a space that man can get relax and spend more time with his friends.